Welcome to the 2018 ImogenArt.co.uk website, by artist Helen Imogen. He-Art.me is a label for a new iPad drawing style.
This website is a work in progress, and shows both digital art created on iPad and iPhone, and classical art in oils, acrylics and more – please browse through my pictures and come back for updates.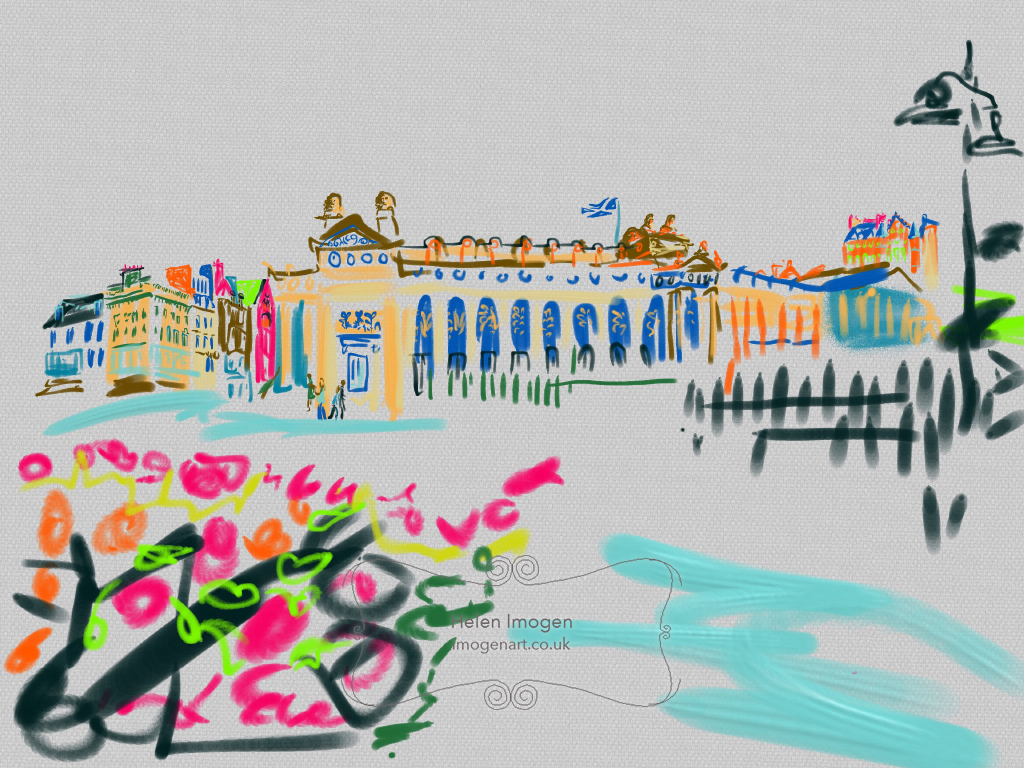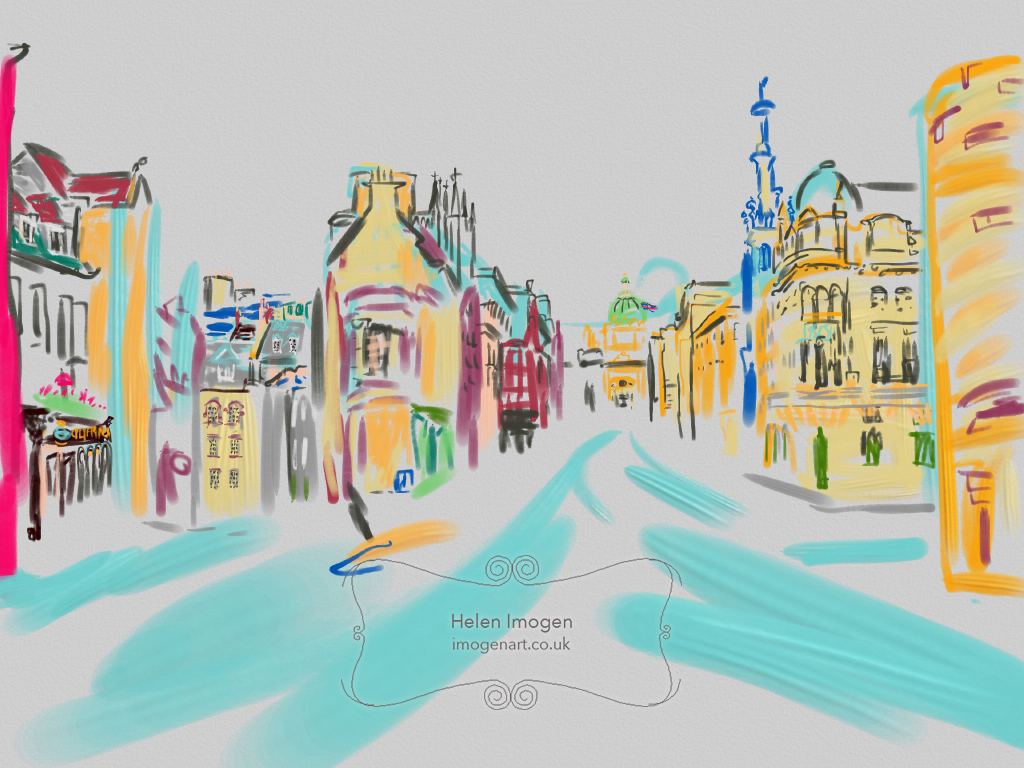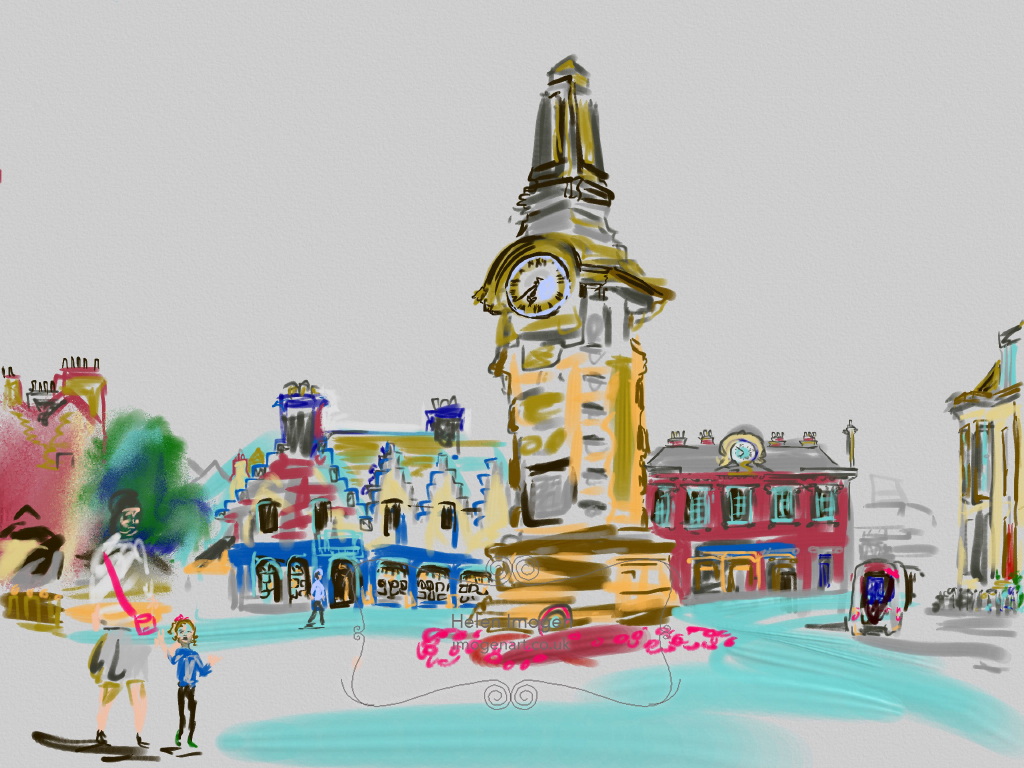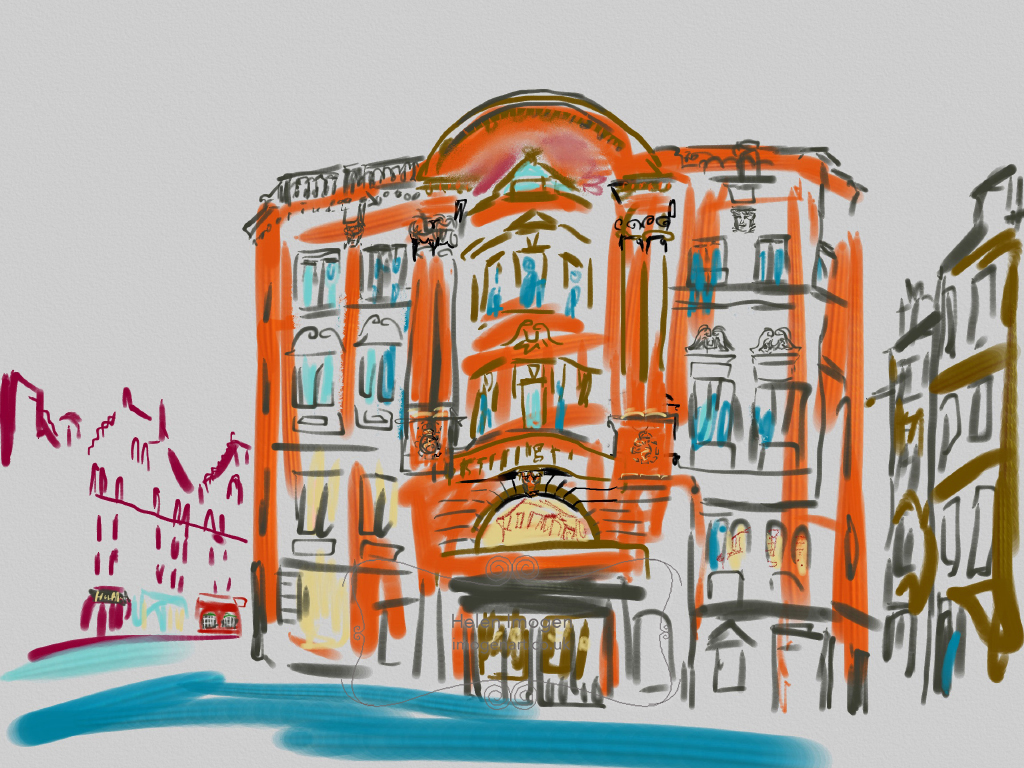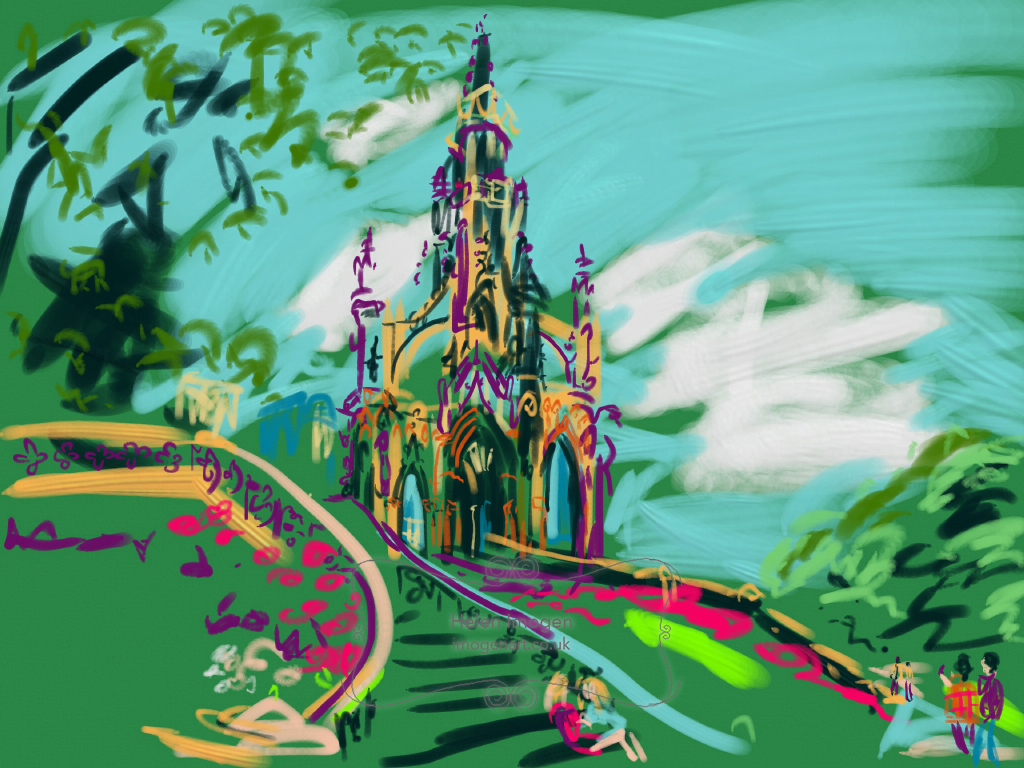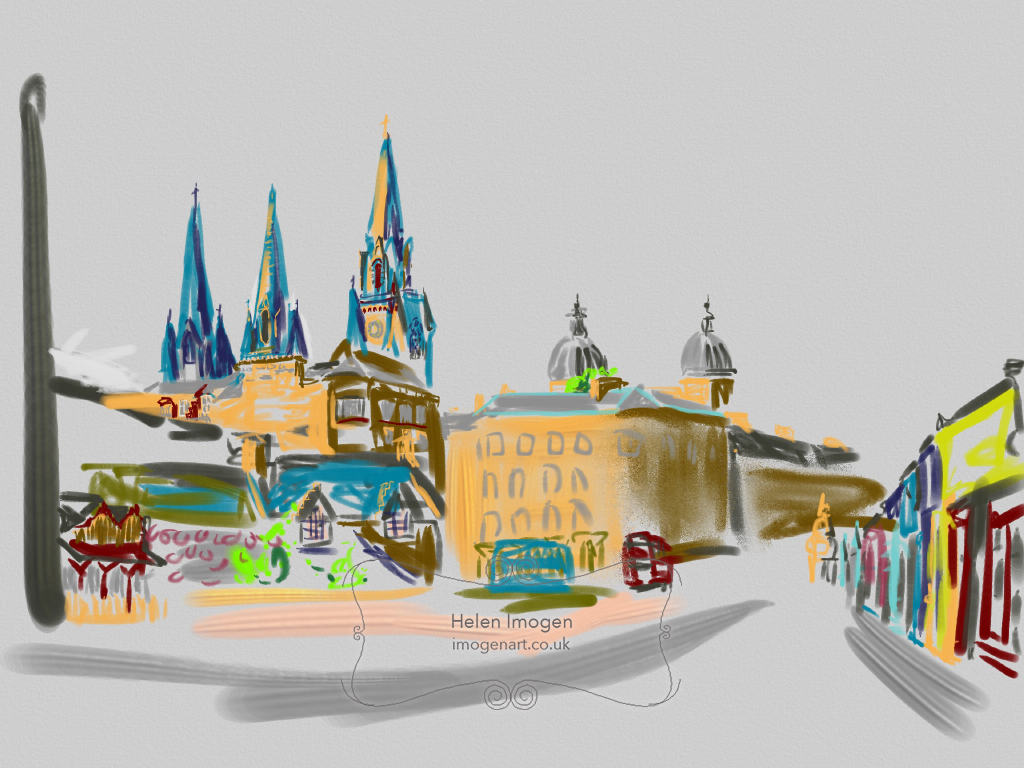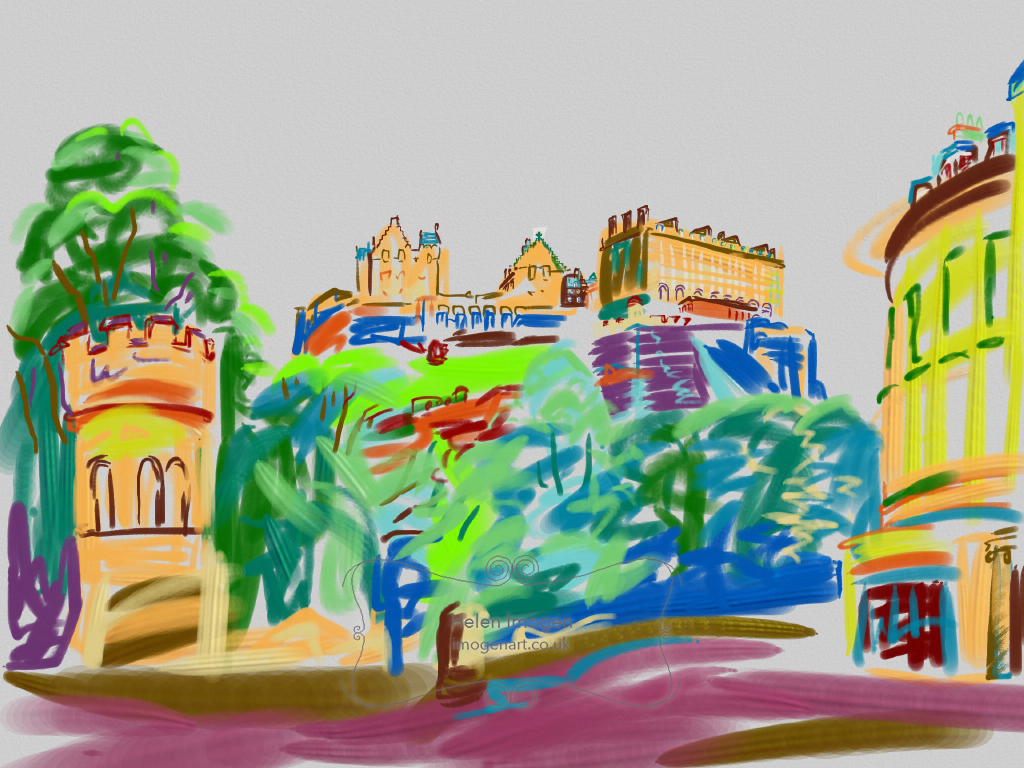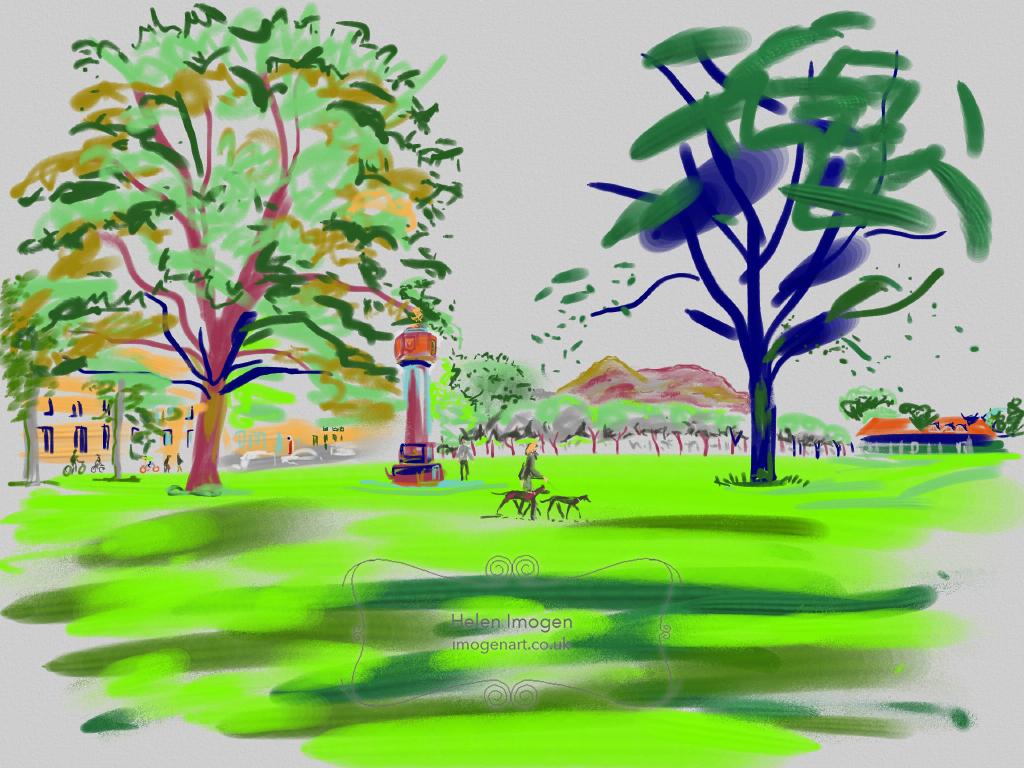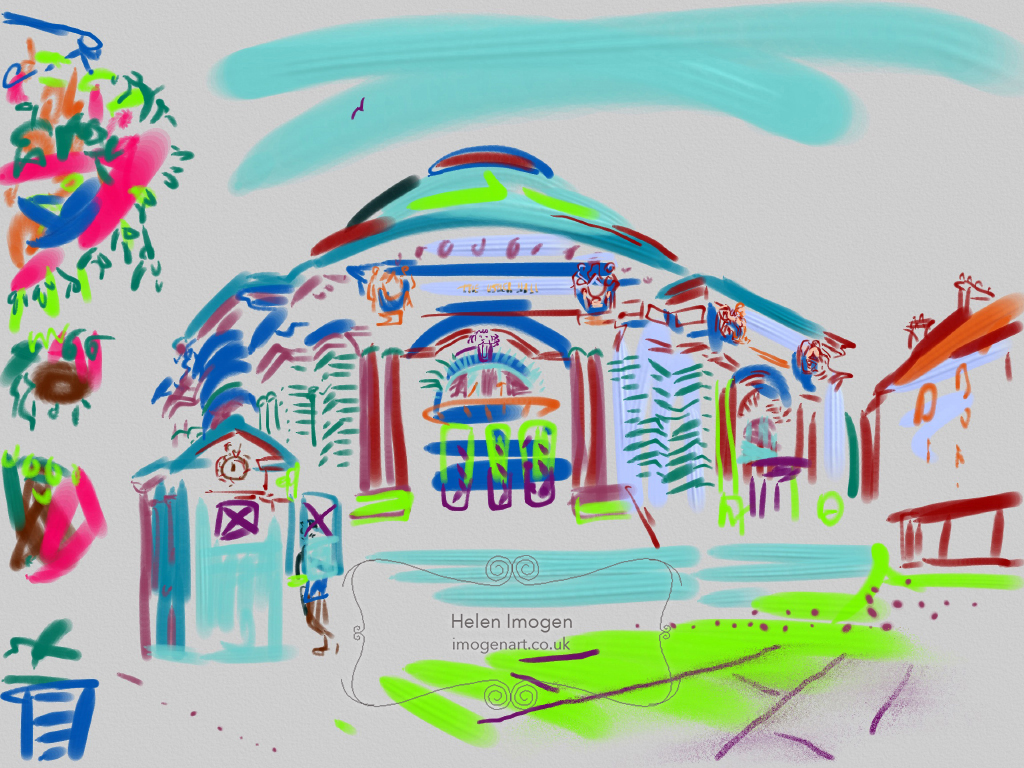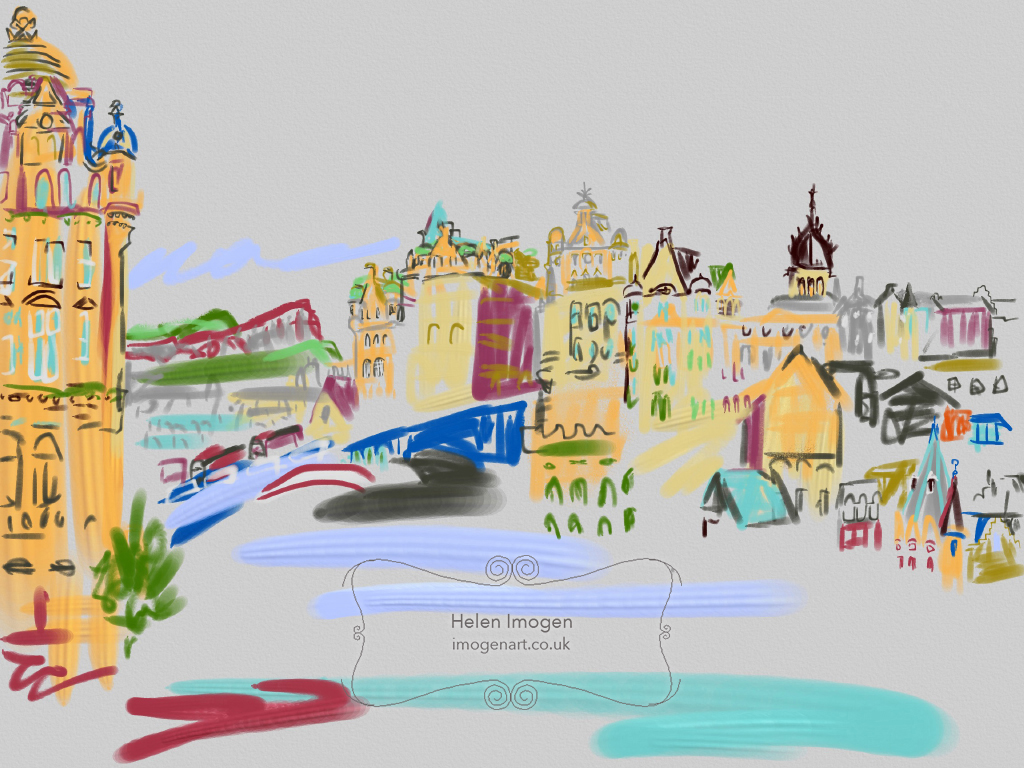 These 10 images were the core of my Open Studios show in 2017 (St Margaret's House, Edinburgh). This is how they are when first produced. Considerable work is then done to get lovely prints from them (have a look here).
Call me direct to enquire about prints or commissions. Prices for prints from £10.
Special one off edition. I have these pictures available printed on bamboo silk (by BeFabBeCreative in Edinburgh) and with a hand embroidered signature in gold thread, framed in white. Sold: King's Theatre, Three Forth Bridges.
Want iPad live drawing lessons in Edinburgh?
Call for iPad or other drawing lessons. I'm self-taught and believe in the basics (anyone can draw, try using a grid. It's the final image and colors that matter, not the relation to reality.)
Shopping – as well as selling to you direct, I also use Etsy for selling artwork, and
RedBubble for household items, gifts like travel mugs, scarves, cushions, T-shirts and iPad/iPhone cases – all delivered straight to you.
Please ask if you see something on my website that you would like to purchase and I'll see that it is available for you in the form you require.